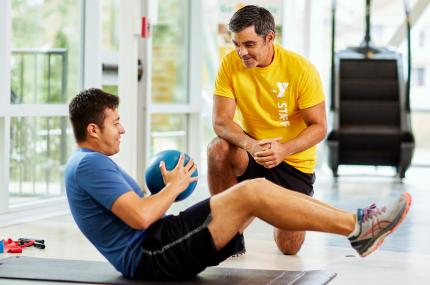 PERSONAL TRAINING
You're not alone. The Y is here to focus on supporting you so that you can reach your health and wellness goals. Connect with a personal trainer to unlock your full potential. Personal Training provides the greatest opportunity for 1 on 1 attention, development and success.
Individual Personal Training - CLICK TO PURCHASE
Monthly Sessions
Member Pricing
Non-Member Pricing
4 sessions
$230 ($57.50 per session)
$322 ($80.50 per session)
8 sessions
$430 ($53.75 per session)
$602 ($75.25 per session)
12 sessions
$600 ($50.00 per session)
$840 ($70 per session)
Intro NEW HABITS *For first time clients only. 3-pack Members: $125 / Non-Members: $175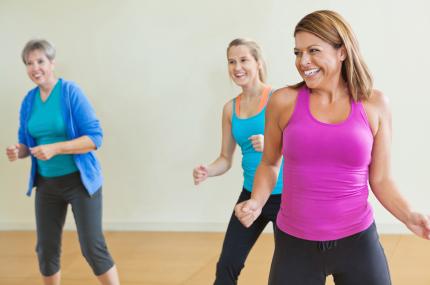 SMALL GROUP PERSONAL TRAINING
Enjoy all the benefits of personal training, but make new friends as you reach your fitness goals with small group personal training. We offer a wide variety of group training programs all taught by certified instructors who provide you a safe, effective workout for your health and fitness needs.

Small group personal training creates a fun and motivating environment. The small size of the class participants and trainers get to know one another, and are able to provide the support each person needs. Leave each class confident that you are working towards your goals. It's scientifically proven that working out in a group makes it easier to stay accountable, and create lasting habits.
Small Group Training (4-6 people) - CLICK TO PURCHASE
Monthly Sessions Pricing
Rate/Hour
4 sessions - $60 per person
$15.00
Semi Private Training (2-3 people) - CLICK TO PURCHASE
Monthly Sessions Pricing
Member Pricing (per person)
Non-Member Pricing (per person)
4 sessions
$130 ($32.50 per session)
$182 ($45.50 per session)
8 sessions
$234 ($29.25 per session)
$327 ($40.88 per session)
12 sessions
$330 ($27.50 per session)
$462 ($38.50 per session)
* Note that not all types of training are available at all Y locations.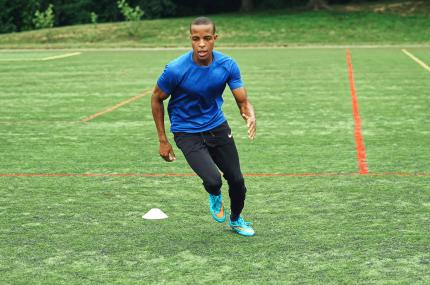 SPORTS AND AGILITY TRAINING
There are many benefits of speed and agility training. Some benefits of Speed and Agility training include an increase in athleticism, an increase in confidence and improvement of fitness levels just to name a few. Speed and agility workouts compliment and improve performance of all sports. The workouts improve acceleration, deceleration, foot speed, quickness and change of direction. If you want to get better at a sport you must develop your overall athleticism. Building an athletic foundation and motor skills is key and gives you the base to build your sport-specific skills in a balanced way. For first time sport players or veteran athletes it provides the opportunity to get faster, stronger and more skilled without risking overuse injuries due to using the same motions.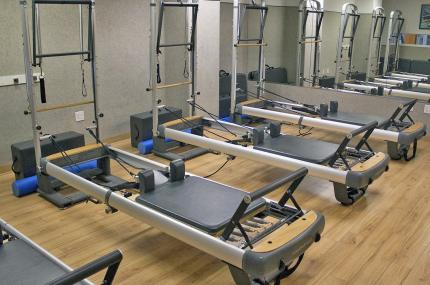 PILATES REFORMER
Pilates Reformer uses similar techniques as mat-based Pilates, but is done using the Pilates reformer machine and is a more intense and dynamic workout as it adds resistance to the Pilates exercises via the use of the springs which form part of the Reformer machine.

Pilates Reformer has a greater number of exercises available providing more variety and working muscles through a large range of motion – ideal for building and toning muscles as well increasing stability through the joints. Pilates Reformer works the entire body including the core muscles and more of the peripheral muscles of the arms and legs.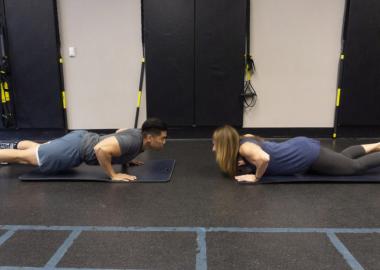 Bring your son, your daughter, your mother, your brother, your girlfriend, your spouse, or anyone you love to the Y to enjoy this partner workout created by El Camino YMCA personal trainers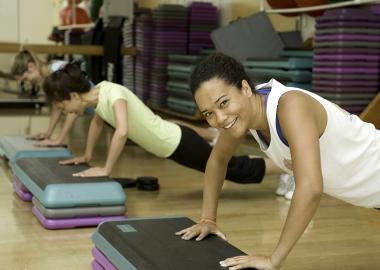 Just because January is over doesn't mean your motivation needs to end with it. YMCA of Silicon Valley personal trainers support you every step of the way towards your goals.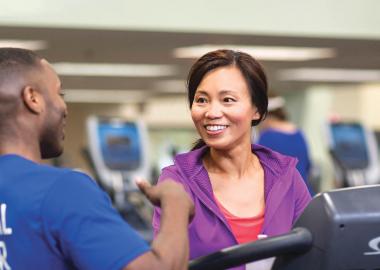 Have you been thinking about adding personal training to your workout routine? Maybe you're ready to switch up your current workout.
GET THE EXPERT TRAINING YOU NEED, WITH COMFORT AND SAFETY. TRAIN VIRTUALLY, INDOORS, OR OUTSIDE.
Expert advice, personalized training plans, and accountability are key components to achieving your goals. YMCA personal trainers offer all of this and more, committed to helping you meet your goals and live healthier. Your trainer will work with you to create a custom program, as unique as your goals on live video or in person on your schedule. Whether it's indoors or outdoors our trainers will design the perfect program to help you reach your goals.
Whether you're just starting out, recovering from an injury or kicking your workout up a notch, we're here to support you every step of the way with individualized instruction, motivation, and support. 
Y Personal Training packages are fully customizable. Your sessions can include cardiovascular training, strength machines, free-weight training, balance and stability, core training, sports training, functional fitness, and nutrition counseling. Small group, family, and couple training is also available.
 
Find your perfect personal trainer today to kick-start your motivation.
Choose your style of training and purchase a personal training package online.