The Y has been a leading provider of water safety and swimming skills since 1909. We are proud to be the most accessible community resource to prevent drowning and develop life-saving skills for our youth. Our nationwide Safety Around Water Program is designed to teach youth critical water skills to prevent drownings nationwide.
At the Y, we believe everyone should have the chance to learn how to stay safe around water.
Our aquatics programs support our belief that water safety should be practiced, emphasized, and understood by parents and children alike to keep summer free of accidents, unnecessary risks, and preventable deaths.
Financial assistance is available to make swim programs accessible to those in need.
Give Your Child Water Confidence
Experience The YMCA Safety Around Water Program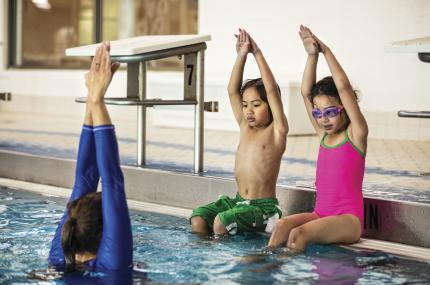 Save On Swim Programs
Become a Y member to enjoy all of our amazing membership benefits, including reduced rates on programs, such as swim lessons, safety around water, summer camp, and more!