Whether you miss the competition of team sports from your youth, or are new to sports, the Y offers a wide variety of adult leagues. Stay active, get social and reconnect or start fresh with a sport you love. Basketball, soccer, hockey, tennis, volleyball and golf are just some of the options available to get you back on the court or on the field.
Reconnect with friends, family, your community, and yourself by joining a team recreational sport. Engaging with the others will keep you healthy, happy, and connected.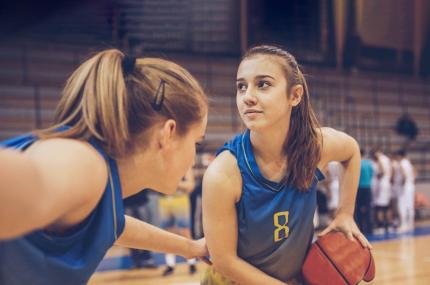 Basketball
Basketball provides a good cardiovascular workout by building endurance, increasing speed, agility, coordination and flexibility, all while burning calories. Whether you are a seasoned athlete or just looking to explore a new hobby, YMCA basketball is a great way to stay active and meet new people.

Play recreationally, competitively, or in pick-up games.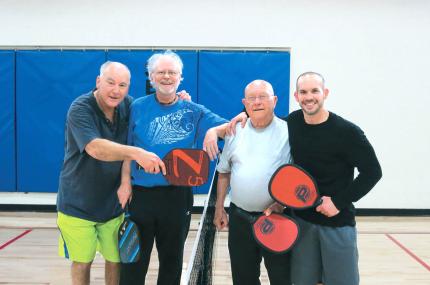 Pickleball
Join the 2.5 million people throughout the country who are embracing the sport of pickleball. This increasingly popular game combines the elements of tennis, badminton, and Ping-Pong for low-impact, fast-paced fun for people of all ages and skill sets. Smaller than a tennis court, the sport offers less running and more opportunities to socialize and make friends!

Ask your local Y how to get involved today.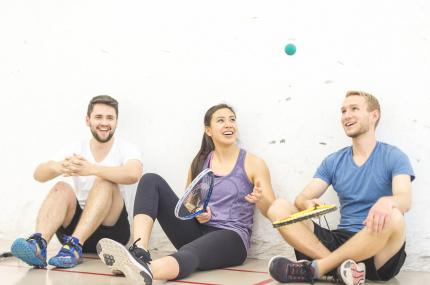 Racquetball & Handball
Indoor racquetball and handball courts are available at our Central YMCA location. Did you know the YMCA is credited with the invention of the modern game of racquetball? In 1950, Joe Sobeck, a professional tennis and handball player, sought to create a fast-paced sport that was easy to learn and easy to play. Over 60 years later, racquetball is more popular than ever. For more information about our Adult Racquetball program, ask your local YMCA how to get involved.

Handball develops tremendous hand-eye coordination, great footwork, balance, and develops both hands equally. Beginning players will be challenged with fun drills to develop skills that are beneficial in every sport.
​​​​​​​