Swimming is a fun and challenging sport that delivers many health and wellness benefits. Swimming helps lower stress levels, reduce chronic pain, and aids in prevention and treatment of chronic diseases.
Make new friends and improve your health with Masters Swim at the Y, where caring coaches provide speed and endurance training, motivation, drills, stroke technique, and fun workouts.
Masters Swim welcomes amateur and dedicated swimmers (18 years of age and up) looking for improvement in your strokes or swimming times. YMCA coaches fosters a fun and competitive environment for all types of swimmers to thrive and grow in.
Take Your Workout to the Pool
Experience fun, fitness, and friendship at Y Masters Swim. 
Give Your Child Water Confidence
Share your love of water with the whole family through the Y's Safety Around Water program.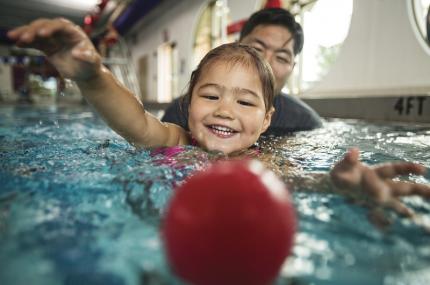 Save On Swim Programs
Become a Y member to enjoy all of our amazing membership benefits, including reduced rates on programs including swim lessons, masters swim, and more!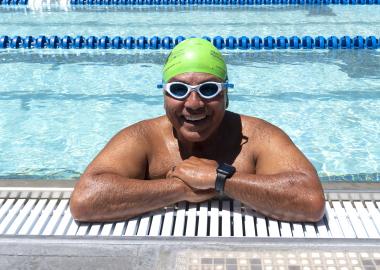 While aquatic legends, like mermaids or the Loch Ness monster, are highly debatable, the health benefits of outdoor swimming are undeniable.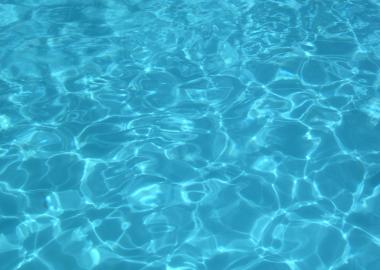 When Jaime Batiz moved in down the road from Southwest YMCA, his passion for swimming rekindled. He now frequents the pool 2-3 times a week for lap swim and plays in the water with his children.