Older adults are some of our most loyal members. Here at the Y, seniors have a chance to keep active and grow in spirit, mind and body. New friends and new opportunities add joy to life. The Y also gives older adults a chance to volunteer their time and talents with others, such as children and teens.
Physical activity is essential in maintaining a higher quality of life and independence among seniors. Regular exercise provides many practical benefits, including reducing the risk of diseases and conditions such as diabetes, osteoporosis, coronary artery disease and high blood pressure. Stronger muscles, better balance and coordination, and higher energy levels all work together to maintain or improve basic living skills.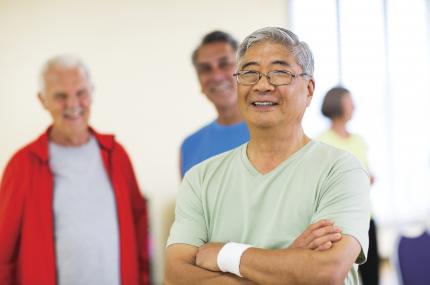 Enhance®Fitness
Enhance®Fitness is geared toward older adults of all fitness levels. If you have a chronic condition, such as arthritis, you may be able to gain more strength and independence. You will feel energized— physically, mentally and socially—and be surrounded by people who care about your success.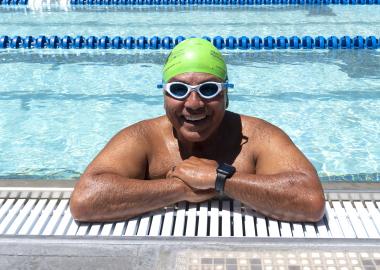 While aquatic legends, like mermaids or the Loch Ness monster, are highly debatable, the health benefits of outdoor swimming are undeniable.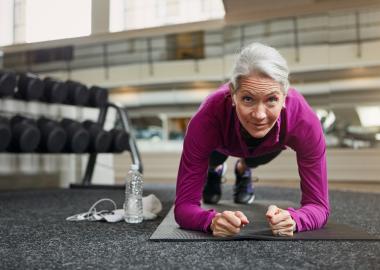 The Y's Living Strong Living Well program connects people recovering from any cancer — from thyroid cancer, to lung cancer, to breast cancer.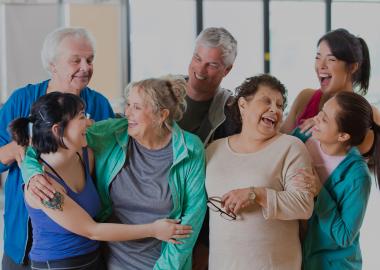 Prepared to celebrate his 100th birthday on October 27, Antonio Ridolfo, affectionately known as Tony, shares his secret to healthy aging.