Get your baseline measurements done as part of a fitness assessment. Knowing where you are can give you a better idea of what steps you should take to meet your goals. Included in your membership with the Y is a complimentary wellness plan. Measure your strength, cardio level and basic biometric assessments and get support from our Wellness Coaches in setting up an exercise program that fits your level.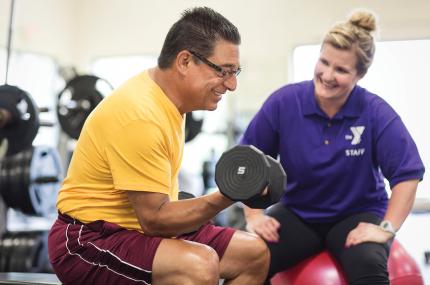 FREE WELLNESS CONSULTATION
Get one free, personalized wellness consultation with a certified coach. Leave with a plan designed by an experienced wellness coach to help you achieve your health and wellness goals.

Our staff is ready to help you get started.