NOW AVAILABLE VIRTUALLY, the Y's Diabetes Prevention Program gives you the skills you need and the support you deserve to make lasting healthy lifestyle changes.
DID YOU KNOW?
88 million adults in the United States have prediabetes, but less than 20% know they have it.
People with prediabetes are likely to develop type 2 diabetes within 10 years, unless they take steps to prevent or delay the disease.
Diabetes is a leading cause of heart disease, stroke, blindness, kidney disease and nerve disease.
The good news is, lifestyle changes such as eating healthier, increasing physical activity and losing a modest amount of weight can prevent or delay development of type 2 diabetes in those at high risk for the disease. The YMCA's Diabetes Prevention Program can help you adopt and maintain these healthy habits to reduce your risk and ensure that you can live life to its fullest.
Email ymcadpp@ymcasv.org with questions or submit your interest here to get started.
KNOW YOUR RISK
Take this short survey to learn your diabetes risk. 
GET STARTED TODAY
If you are at risk for diabetes, take action by completing this intake and qualification form.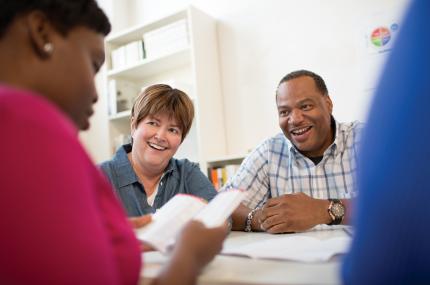 CHANGE TODAY FOR A HEALTHIER FUTURE
Through the course of 25 online meetings, a trained lifestyle coach will facilitate a small group of participants in learning about healthier eating, physical activity and other behavior changes. The year-long program consists of 16 weekly sessions and three sessions every other week during the first six months, followed by monthly sessions in the second six months. You will learn strategies for eating healthier, increasing your physical activity and making other changes that will improve your overall health and well-being. National Institutes of Health research has proven that programs like the YMCA's Diabetes Prevention Program can reduce the number of cases of type 2 diabetes by almost 60%.

Local health plans have contracted with the Y to cover the cost of the Diabetes Prevention Program. If you have health insurance through Valley Health Plan or Santa Clara Family Health Plan, the YMCA's Diabetes Prevention Program may be a covered benefit for you. In addition, the YMCA's Diabetes Prevention Program is covered under Medicare Part B and some Medicare Advantage plans. Benefit coverage must be verified to determine if the Y is able to accept your health insurance as payment.