The Y's Diabetes Prevention Program gives you the skills you need and the support you deserve to make lasting healthy lifestyle changes.
DID YOU KNOW?
Almost 29 million Americans have diabetes – but that's just the tip of the iceberg. About 86 million adults in the United States have prediabetes.
People with prediabetes are likely to develop type 2 diabetes within 10 years, unless they take steps to prevent or delay the disease.
Diabetes is a leading cause of heart disease, stroke, blindness, kidney disease and nerve disease.
GOOD NEWS
Lifestyle changes such as eating healthier, increasing physical activity and losing a modest amount of weight can prevent or delay development of type 2 diabetes in those at high risk for the disease. The YMCA's Diabetes Prevention Program can help you adopt and maintain these healthy habits to reduce your risk and ensure that you can live life to its fullest.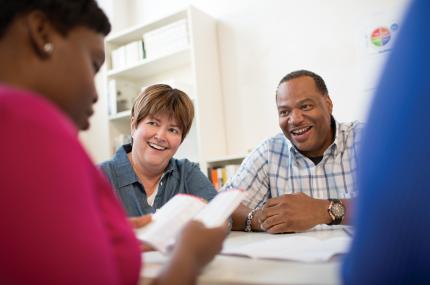 CHANGE TODAY FOR A HEALTHIER FUTURE
The program, which is led by a trained Lifestyle Coach in a classroom setting, is
delivered over a 12-month period, beginning with 16 weekly sessions followed
by monthly maintenance. You will learn strategies for eating healthier, increasing
your physical activity and making other changes that will improve your overall
health and well-being. National Institutes of Health research has proven that
programs like the YMCA's Diabetes Prevention Program can reduce the
number of cases of type 2 diabetes by almost 60%.