8.5.2020 Learning in the Redwoods Fall Programming 
At the YMCA, we put safety first to protect our families and staff. YMCA fall programs have been adapted to ensure that the environment is to the strictest COVID-19 regulations from the CDC and local guidance. To meet the needs of our community we will be offering academic support while youth are distance learning in a safe and socially supportive environment through stable learning groups consisting of no more than 12 youth. Our AM session (8:00AM-1:00PM) will focus on academic support.  Each child will be provided access to WIFI, a personal work space, and direct support from the YMCA staff.  Our PM session (1:00PM-Close) will focus on enrichment activities, including art, STEM, physical activity, cooking projects and more. While we continually update our practice to fit the current health and safety regulations the constant focus of our program continues to be fostering friendships, belonging and achievement. 
Additional Details:
Learning in the Redwoods Programs will take place at YMCA Camp Campbell for youth aged 4.5-14 and a small program for 4.5-7 year olds will be available for at the SLVE campus. 
Transportation options from the tri-campus to Camp Campbell will be provided by the school district. 
Options for enrollment include AM only, PM only or AM and PM. 
Session commitments are required in three week blocks starting August 17-September 4th. 
AM or PM block only per week $135

Full Day (AM and PM) per week $270
Camp Campbell Hours:
AM: 8AM-1:00PM

PM: 1:00PM-6:00PM
SLVE Hours:
AM: 8:00AM-1:00PM

PM: 1:00PM- 5:00PM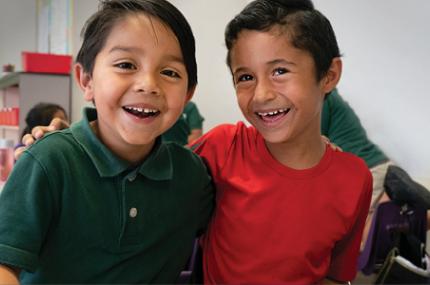 UNLOCK YOUR CHILDS POTENTIAL
The Y's expert child care programs vary by location but all feature a safe, enriching environment, with caring adult role models. Encourage your child to explore, learn and be active.